Posted on
Eugene McCormick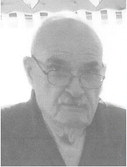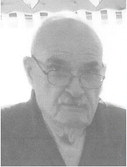 Eugene "Gene" McCormick, 82, died Tuesday, Nov. 12, 2019, at the Roosevelt Medical Center in Culbertson.
He was born Aug. 30, 1937, in Culbertson, the son of Paul and Hazel (Wood) McCormick. He grew up and attended schools in Culbertson.
On Jan. 4, 1957, he was united in marriage to Darlene Yoder in Sidney. They had three children, Margaret, Douglas and Joseph.
He worked many jobs and being a mechanic what he did best. He worked for Miller Oil for many years as a mechanic and, after he retired, he continued working as a mechanic with his son, Joseph.
He enjoyed hunting, fishing and spending time with friends. He loved his Goldwing motorcycle and taking his grandchildren and greatgrandchildren for motorcycle rides. He also loved spending time with his family. He was dedicated to the Culbertson Food Bank and looked forward to his Tuesday.
Surviving him are his wife, Darlene McCormick of Culbertson; daughter, Margaret Stoos; sons, Douglas McCormick and Joseph McCormick; his brother, Harry McCormick; five grandchildren; and seven great-grandchildren.
He was preceded in death by his sister, June; brother, Donald; and great-granddaughter, Olivia.
Memorial services were held Friday, Nov. 15, at the Church of Grace and Peace in Culbertson with Pastor Ross Reinhiller officiating.