Posted on
Ardyce Jones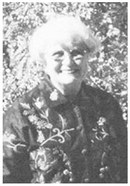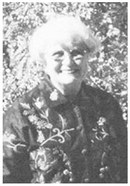 Ardyce Jones, 87, of Havre, died Monday, Nov. 11, 2019.
She was born April 1, 1932, in Froid, a daughter of Ewald and Mildred (Berg) Christoffersen. After high school graduation, she attended Kinman Business University in Spokane, Wash. After completing her education, she was employed there with an insurance company. In Spokane, she met Walter Jones, and they were married Aug. 5, 1951. They came home to operate the family farm in Froid in 1963. They had three children, Deborah, Dana and Kelly.
She was employed as a part-time legal secretary for local attorney, J. B. Wallander for many years. The family attended Froid Lutheran Church where she taught Sunday school, served on the church council and sang in the choir. She also was a member of Women's Club and was known for her wok demonstrations and hand-crafted teddy bears, dolls, dinosaurs and loons for local craft fairs.
She was preceded in death by her husband; her brother, Duane Christoffersen; and one infant granddaughter.
She is survived by her daughters, Deborah Clayton of Havre and Dana West of Billings; son, Kelly Jones of Havre; four grandchildren; sister, Margaret Andersen of Bozeman; and five greatgrandsons.
A celebration of life will be held at 1 p.m. Nov. 22 at the Grace Chapel in Northern Montana Care Center in Havre. A graveside service will be held at a later date in Froid.