Posted on
School Board Okays Teacher, Coaching Hires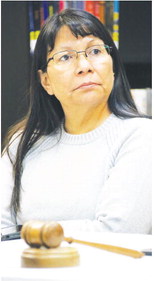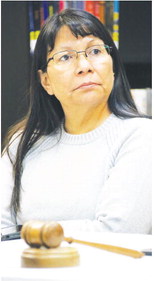 Independent Contractor Agreements Signed
The Wolf Point School District board of trustees held their regular meeting, Monday, Nov. 11, at the high school library.
Minutes were approved for the Oct. 14 regular meeting, as were warrant registers and claims against the district.
Board reports were offered by Southside Elementary School principal Greg Gourneau, high school principal Kim Hanks, junior high principal John Wetsit, superintendent Loverty Erickson and Northside Elementary School principal Georgie Gourneau.
Gourneau reported from Southside that pre-k through grade three was 291 students and there have been 31 discipline referrals to date.
From Northside, Gourneau reported that parent/teacher conferences went over well. In conjunction with confernces, the school held a book fair, which she said was a big hit.
Hanks reported that the high school will be testing sophomores with ACT Aspire in two weeks. She also reminded the board that the Madrigal Dinner is set for Nov. 15-16.
Wetsit reported a combined junior high attendance rate of 88.85 percent.
Facilities director Shane Reed also presented a report to the board. He said a facilities walk-through is set for Dec. 2.
Rhena Tumonong was approved for hire as a preschool/kindergarten special education teacher. Harrison James was hired to drive the cold weather bus, giving principal Wetsit, who drove the bus last year, a much-deserved break. Southside health enhancement teacher Demi Henderson was hired to coach boys' basketball and Garrett Pronto was approved as volunteer wrestling coach.
The board approved an independent contractor agreement with Dr. Crystal J. Redgrave, who has been tasked with coordinating professional development in the district with on-site visits, professional tools and logistical assistance.
The board also approved an independent contractor agreement with William Henry with Be Better World, LLC. Henry will engage in educational sessions with administration, faculty, support staff, student advocates and members of the student body.
Memoranda of understanding between the district, Roosevelt County Health Department and Winona Runsabove were approved unanimously.
The board also approved an out-of-district student attendance agreement.
The next regular board meeting is set for Monday, Dec. 9, at 6 p.m.