Posted on
Redgrave To Serve As IHS Billings Area Director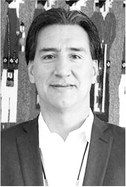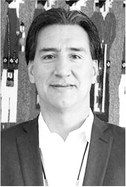 Bryce Redgrave, a 1988 Wolf Point High School graduate, was appointed recently as director of Indian Health Services Billings Area.
A press release noted, "He will provide leadership in the administration of a comprehensive federal, tribal, and urban Indian health care system. The IHS Billings Area provides health care services to more than 70,000 American Indian and Alaska Native people in Montana and Wyoming. Redgrave has served as acting director of the area since April."
Redgrave, a member of the Northern Cheyenne Tribe, joined the IHS in 1997 and has served in a number of leadership roles in the Navajo, Tucson, Ariz., Bemidji, Minn., and Billings Area IHS. He is the recipient of numerous awards from IHS, including the prestigious Luana Reyes Leadership Award which is given to an individual who emulates Reyes' humility, drive, and ability to empower others to make a positive difference in the lives of American Indian and Alaska Native people. Reyes was a leader in the Indian Health Service and a lifelong advocate for Indian Country.
"I feel honored to lead the IHS Billings Area," Redgrave said. "I look forward to working with the dedicated employees from across the area as we work together to provide the best possible care in our communities."
Redgrave holds a bachelor of science degree in microbiology from Montana State University - Bozeman and his master's degree in business administration from the University of Phoenix.