Posted on
Jonathan Boyd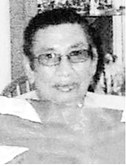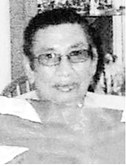 Jonathan Earl Boyd, 77, died Monday, Oct. 28, 2019, at the Eastern Montana Veterans Home in Glendive.
He was born May 28, 1942, in Poplar to Loatie Denny and Leo Walking Eagle. He was later adopted by Lewis Boyd. He attended school in Brockton, graduating on May 23, 1960.
After high school, he enlisted in the Air Force. He proudly served his country as a B-52 bomber mechanic. He returned home after being discharged under honorable conditions.
He attended Billings Business College after returning home. He relocated to San Jose, Calif., and worked for the postal service. He returned to Montana and attended Great Falls College, obtaining a degree in accounting and business management.
He worked various positions for the Fort Peck Tribes. He retired from housing in 2007.
Throughout his life, he enjoyed horseback riding, joking and teasing, hunting and fishing.
He is survived by his wife, Winona; daughters, Johanne and Valerie; son, Angelo; stepchildren, Angela Beston and Dion Hapa; brothers, Mike, Llewellyn and David Boyd; and sister, Debbie Colgan.
He was preceded in death by a daughter, Carol; son, Jonathan Jr.; and brothers, Myron, Robbie, Vernon "Judge" and Lowell "Buddy."
Funeral services were held Tuesday, Nov. 5. Interment with military honors followed at Fort Kipp Cemetery. Clayton Stevenson Memorial Chapel was entrusted with arrangements.