Posted on
Burke To Lead GNDC's Food/Ag Development Center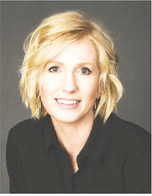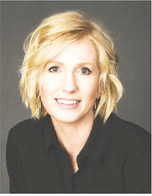 Great Northern Development Corporation in partnership with Eastern Plains Economic Development Corporation has been designated as a regional Food and Ag Development Center. The center, which is located in Wolf Point, serves the 11-county region. Great Northern Development Corporation serving Daniels, Garfield, McCone, Roosevelt, Sheridan and Valley counties, and Eastern Plains Development Corporation serving five counties including Carter, Dawson, Fallon, Prairie and Wibaux.
"Being recognized as a Food and Ag Development Center will boost our local economic development efforts in eastern Montana," said Tori Matejovsky, executive director for Great Northern Development Corporation.
Tami Burke of Glasgow has recently been hired as the director of the Food and Ag Development Center. While new to GNDC, Burke is not new to eastern Montana. Her career has focused on building partnerships that make an impact in her community.
Working with her husband, Kelly, on the family cattle ranch and running a big game outfitting business in northeast Montana, connection to the land, domestic and wild animals along with the people have become her passion.
The Eastern Montana Food and Ag Development Center is one of eight regional network centers in Montana. Network Centers throughout the state help Montanans innovate and grow businesses that produce and commercialize food, agriculture and renewable energy products and processes creating wealth and jobs in our commu- nities and on our farms and ranches.
"Our focus is to be an impactful resource to our area producers," stated Burke. "In eastern Montana, agriculture is the backbone of our communities and the driver of economic growth. With value-added agriculture opportunities producers are able to increase revenues and provide stability to their operations in volatile markets."
GNDC and DPDC's FADC provides training, technical assistance, product development, market research, business coaching and access to financing for Montana made products.
To contact the Eastern Montana Food and Ag Development Center, call Burke at 406-480-2819 or email [email protected]
Shop the Classifieds!