Posted on
Local Man Served During Vietnam War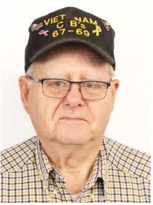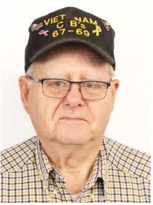 Veterans Day
As Veterans Day is recognized this week in America, one local veteran who deserves appreciation is Wolf Point resident Dennis Nelson.
He served this country in the late 1960s during the Vietnam War.
Nelson was raised in the Vida area and graduated from Circle High School. He then enlisted in the U.S. Navy in 1967.
Basic training for him was conducted in San Diego, Calif. After that, Nelson was instructed at gunner's mate school in north Chicago where he learned how to handle large weapons.
Nelson went on to receive additional training in California prior to joining a battalion in Dong Ha, Vietnam. At that location, a rocket hit the camp and killed two soldiers right before Nelson arrived.
Most of the combat, however, took place south of that location. "We didn't see any combat duty at all," Nelson said.
The construction battalion was busy doing its part in the war effort.
"We helped the Marines a lot, building shelters for them," Nelson said. "We were in the inner circle, but we still were in range of artillery."
Nelson was fortunate not to have experienced any "close calls," during his time of service. He was honorably discharged in July of 1970.
"I just went and served and came home," Nelson said. "I'm just thankful that I got home."
Once he returned, he farmed in the area for six years. He then worked in the Sidney and Savage areas for several years.
He currently enjoys being involved in the community especially the Optimist Club.
"I don't know what I would do if it wasn't for the Optimists," Nelson said. "They do so much for this community."
He hopes people take a few moments to remember the contributions of veterans.
"If it weren't for the veterans, I think there would be a lot more crime," Nelson said. "They are the ones who protected the country."