Posted on
Celebrate Ag Weekend To Feature Cahill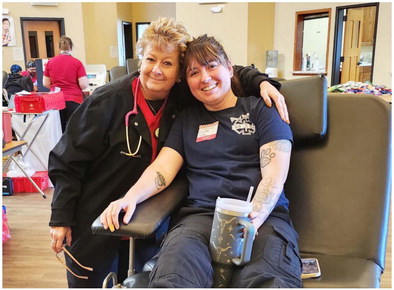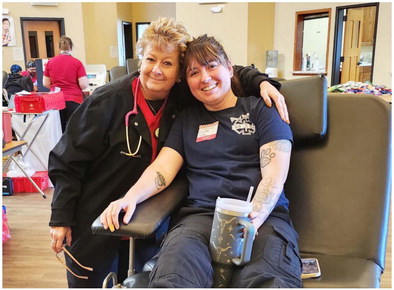 The 2023 edition of Montana State University's annual Celebrate Agriculture Weekend will take place Nov. 3-4 on the MSU campus. Hosted by the MSU College of Agriculture and Montana Agricultural Experiment Station, the event recognizes students, alumni and agricultural partners around the state and region, along with MSU's own agricultural legacy as a key part of its land-grant mission.
The weekend will include an agricultural economics conference, an alumni and friends breakfast, and the college's inaugural "Ag Alley" tailgate ahead of the Bobcats' Ag Appreciation and Pack the Place in Pink football game against the Northern Arizona University Lumberjacks. A focal point of the weekend will be the recognition of Charlie Cahill as the recipient of the College of Agriculture's annual Outstanding Agriculture Leader Award.
"Celebrate Agriculture is the flagship event of our fall semester, and we are so excited to be finding more and better ways to engage with our alumni and friends," said MSU vice president for agriculture Sreekala Bajwa.
The annual Agricultural Economics Outlook Conference will be Friday, Nov. 3, hosted by the Department of Agricultural Economics and Economics and MSU Extension. The conference will run from 8:30 a.m. to 3 p.m. at Bozeman's Best Western GranTree Inn. Topics include an outlook on the state of the agricultural economy, the concept of product shelf-life, impacts of water scarcity and applications of precision agriculture technologies.
The conference also includes the featured M.L. Wilson Lecture, held annually since 1976 in honor of MSU's first department head in agricultural economics. This year's seminar will be given by Mykel Taylor, associate professor and Alfa Eminent Scholar at Auburn University and an MSU graduate. Her talk, titled "Agricultural Land Markets and the Influence of Foreign Investment," will be held at 11:15 a.m. the day of the conference.
Saturday, Nov. 4, will begin with a celebratory breakfast open to alumni and friends of the college at 8:30 a.m. in the Strand Union Building ballrooms on the MSU campus. That event will include remarks by MSU President Waded Cruzado, Vice President Bajwa and Cahill, the recipient of the annual Outstanding Agricultural Leadership Award. The award is given to a Montana agriculturalist who embodies service, engagement and community impact.
Cahill is the founder and owner of Cahill Seeds in Scobey. A graduate of MSU, he developed his knowledge of dryland farming during the 1990s, ultimately becoming what one nominator called "the go-to guy" for information on agronomic practices and seed genetics in the region. He served on the board of the Montana Seed Growers Association and helped create the pulse checkoff program in Montana. Cahill and his wife, Tammy, have four children: Annika, Jennifer, Danielle and Heath.
"Mr. Cahill is the most influential producer in northeastern Montana," wrote James Baguley, territory manager for Corteva Agriscience, in a letter supporting Cahill's nomination. "His unique perspective and intellect have enabled entire farm communities to benefit. A strong exemplar in ethics, professionalism and success in our Montana agriculture community, there is no greater advocate or mentor to youth than Charlie."
Cahill has been deeply involved in his community. He has served 26 years as one of the founding board members of Dry Prairie Rural Water, which partnered with Fork Peck Assiniboine and Sioux tribes to build a rural water system that serves northeast Montana. He is an active member of Scobey Lutheran Church and proudly supports Daniels County 4-H. Currently, Cahill is involved with the Daniels Memorial Foundation Campaign committee to bolster support for a new hospital building in Scobey.
Cahill has collaborated with MSU scientists around the state, creating strong ties with the Eastern Agricultural Research Center in Sidney, where he serves as an advisory board member.
More information and a full agenda can be found at ag.montana.edu/celebrateag/.