Posted on
Wolf Point Hosts Child Care Resource Event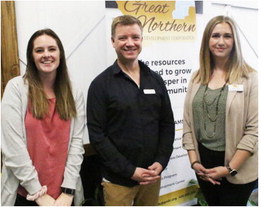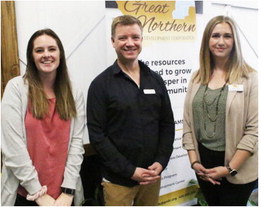 A first took place in Wolf Point on Tuesday, Oct. 10, when the Great Northern Development Corp., hosted a good turnout of interested individuals for the Eastern Montana Rural Child Care Resource Roundtable.
Quincy Walter, the regional director of the Small Business Development Center in Wolf Point, said she was thrilled with the attendance and the information covered during the presentations.
"Obviously, there's a need and demand," Walter said.
Topics discussed included the state of the childcare industry and rural economics, thinking outside the box for childcare, alternatives and building communities.
Organizations represented included Zero to Five Montana, Great Northern Development Corp., Montana Child Care Business Connect and Family Connections.
Shelby Whelan, community navigator for Montana Childcare Business Connect, was pleased that eastern Montana residents had the opportunity to receive statewide information and materials.
She noted a summit was conducted in Fairmont during the summer, and members of the Great Northern Development Corp., approached her about holding a conference in eastern Montana.
Whelan said plans are to hold a large summit in Wolf Point this upcoming spring. She is hopeful that not only childcare providers will attend, but also that business leaders and civic officials will make a point to be involved.
"Childcare is a huge crisis," Whelan said.
She noted that 43 percent of the state is regarded as a childcare desert.
Whelan added that the lack of childcare impacts just about everybody. When you see help wanted signs or know that a business can't find new employees, that's part of the challenges.
"One of the reasons is that people don't have childcare to get into the workforce," she said.