Posted on
Senior Profile Palmer Finds Success In Public Speaking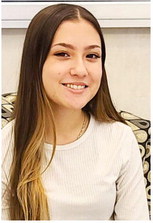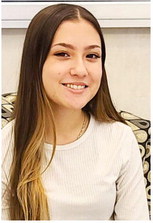 For many people, public speaking isn't something they look forward to experiencing. Culbertson High School senior Samantha Palmer is the opposite as she loves the opportunity.
"Public speaking is my strong suit," Palmer noted. She explained confidence is a key for not being nervous.
Palmer earned first-place honors in public speaking during the IGNITE Jobs for Montana Graduates' conference held in Helena last spring. Her presentation dealt with leadership and collaboration.
She is looking forward to competing in the category again later this school year.
This marks the second year that she is a member of Culbertson's speech and drama program. She qualified for the divisional meet in dramatic solo last year. She will compete in memorized public address this season.
Her selection for MPA will be "Fall forward" by Denzel Washington.
"It's about continuing goals even if you fail," Palmer explained. "It's an important message."
Her goals for the speech and drama season is to qualify for both the divisional and state competitions.
Another favorite activity of Palmer's is being part of Culbertson's cheer squad.
"It's like a family. That's what I love the most. It brings joy," she said.
Her favorite class is English. Picking a favorite teacher isn't easy for her. "I feel good bonds with every teacher," she added.
She has attended school in Culbertson since the second grade.
"I like how close everybody is. It's a big family," Palmer said of Culbertson.
Outside of school, she has been helping take care of patients at the hospital.
She will start taking classes for nursing this spring. Her plan is to earn a nursing degree through MSU's online program.