Posted on
Wolves Compete At Glasgow Invite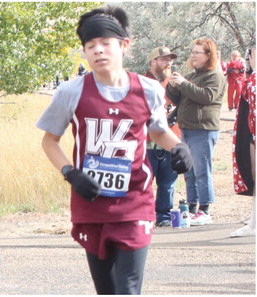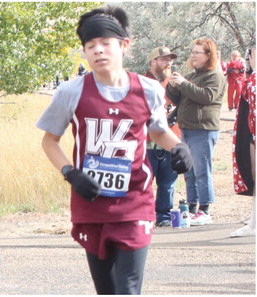 Wolf Point's Peyton Summers earned top honors in the Glasgow Invitational at Fort Peck on Saturday, Sept. 30.
Summers finished in first place with a time of 15:17.92. Sidney's Carter Heggem placed second at 16:27.23. Harlem's Branlin Foote took third at 16:35.07.
The Wolves took eighth in the team standings with 193 points.
Wolf Point's Reilly Rees earned 45th place with a time of 20:58.00.
Trent Hamilton took 48th place at 21:13.89.
Ezekiel Gourneau placed 61st at 22:47.33. Kevin Broock placed 62nd at 22:49.48. Rebel Mays was 63rd at 22:51.35.
In the girls' division, Lakealah Mays finished in 30th place with a time of 24:52.41.
Glasgow's Tanae Baker ran to first-place honors at 18:58.13.
The Wolves will compete at the Sidney Invitational on Saturday, Oct. 7.