Posted on
Wolves Celebrate Homecoming In Style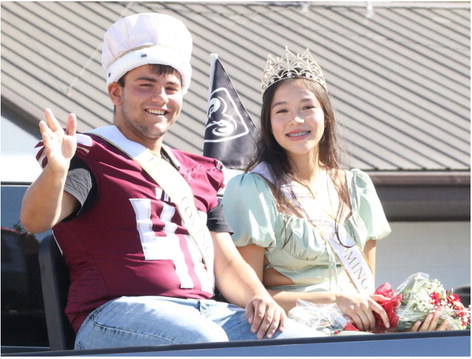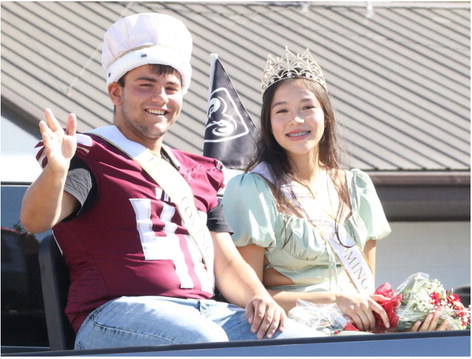 With a parade, bonfire and pep rally, the Wolf Point School District enjoyed a successful homecoming week on Sept. 25-30.
Plenty of school spirit was displayed by the student body. The freshmen class earned first place for the top parade float. The parade featured 17 entries going down Main Street on Friday afternoon.
The senior class captured top honors for best wall decorations and dress-up week.
Joli Beston and Charles Page were crowned homecoming queen and king on Thursday.
Other queen candidates were Ashley Will, Kaylee Johnson and Azalei Ackerman. Other king candidates included Parker Swenson, Lennox Lilley and Ryan Schumacher.
Princes and princess were Michael Bell and Gabby Fourbear for the junior class, Marley Moran and Sean Hamilton for the sophomore class and Mylee Villalvazo and T.J. Kirk for the freshman class.
Highlights of the hootenanny included the junior high staff defeating the seniors in the championship match of the tug-of-war. The seniors earned first place in the title round against a teachers' team on a cone course race.