Posted on
Poplar Earns First At Glasgow Meet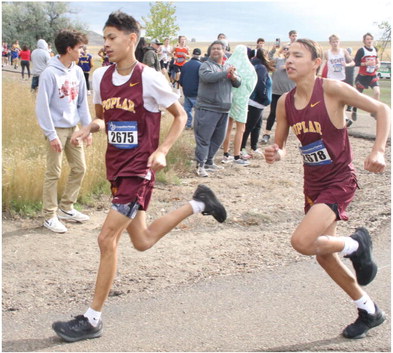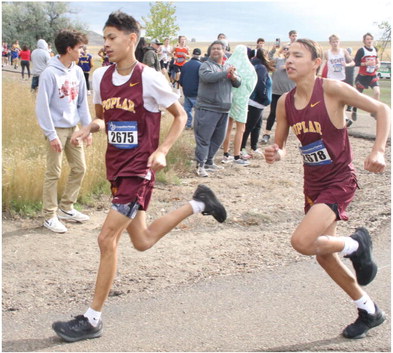 Poplar came away as the champions of the Glasgow Invitational during cross country action in Fort Peck on Saturday, Sept. 30.
The Indians finished with 64 points for top honors in the boys' division. Glendive was right behind with 65 points. Sidney was third with 80 points.
Leading Poplar was Miles Boxer with a time of 18:53.48 for 12th place. Eljin Grey Bear earned 14th place at 18:54.63.
Geordy Medicine Cloud also finished in the top 15 with a time of 18:57.17 for 15th place.
Right behind were Bostyn Azure in 16th place at 18:58.24 and Wilder Bearcub in 17th place at 19:00.47.
Navarjo Escarcega placed 33rd at 20:11.56. Dane Moran took 52nd at 21:40.60.
In the girls' division, Poplar took fifth with 95 points. Glasgow topped the field with 37 points.
Poplar's Kacie Colgan finished in 12th place at 22:06.71, Mattie Falls Down placed 16th at 23:06.96.
Cammie Martell took 23rd place at 23:41.85. Caidryn Archambault finished 29th at 24:48.90.
Amelia Weeks placed 33rd at 25:18.24. Alara Parshall was 36th at 25:36.91.