Posted on
Trustees Approve Bus Barn, Wrestling Room Additions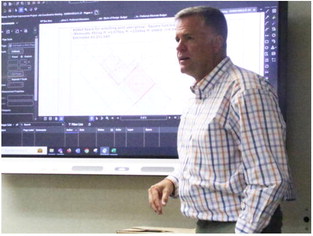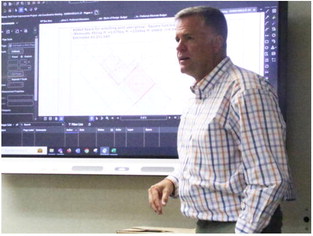 The Wolf Point School board approved spending about another $1.6 million on two projects during a special meeting on Thursday, Sept. 21. The projects are an addition to the bus barn and a weight/wrestling room project at the high school.
Tyler Bush, project manager for McKinstry, explained that the original plan for the bus barn was going to spend approximately $798,000 in ESSER (Elementary and Secondary School Emergency Relief) funds. The new preferred alternative will increase the amount to $1.392 million. The original plan for the weight room/wrestling room was $2.25 million. The preferred alternative will increase the amount to $3.31 million.
Wolf Point superintendent of schools Dr. David Perkins said the added expenses will be paid with Impact Aid funds. Perkins said Wolf Point has a total of between $15 to $16 million in Impact Aid monies.
Improvements on the bus barn include room for more than two buses and a space for maintenance. The initial plan was an expansion of 1,500 square feet. The alternative is an expansion of about 4,000 square feet.
Bush said the changes were suggestions made after discussions with school officials involved with the areas.
The weight room/wrestling room was originally planned for 2,000 square feet and is now planned for more than 6,000 square feet. There will be room for wrestling mats, storage for mats and seating for AAU wrestling.
"We feel it's the best for the school district," Bush said.
Activities director Eric Peterson said there are seven class periods of weight training. The addition will allow for more high school and junior high students in the classes.
"It's just to service more kids," Peterson said.
Trustee Trenton Wemmer said the area becomes too tight when too many students are in the area. "I like how you get more kids involved."
Trustee Michael Turcotte said he supports athletics, but academics should be the school board's primary goal. "That's what we're really here for."
Turcotte asked building principals at the meeting where they would like to spend Impact Aid funds in their schools. Southside principal Tara Thomas said she would like plumbing improvements. High school principal Kim Hanks said she would like additional teachers, but no one applies for jobs. She said academic needs have been taken of when they are requested.
"These are some of the things that keep some of these kids in this building," Hanks said of the weight room.
Trustee Keith Higgins noted some of the benefits of wrestling including developing self-discipline. He noted it would be good for the wrestlers to have their own space instead of practicing in the multi-purpose room.
Trustee Elizabeth DeCoteau Lingle described the additions as a "win-win" in the long run.
Perkins said it's important to listen to the people who are involved in these areas.
He feels it would be a mistake to build something and then have school officials not happy with it when it's done.
Lingle made the motion to approve the projects. The motion was seconded by Higgins and approved unanimously.