Posted on
Lustre News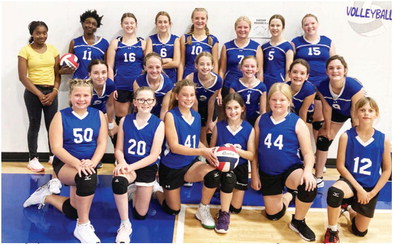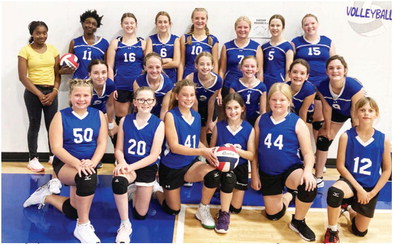 Lustre News
Harvest is about past and the fall rains begun. We can be so thankful for safety and rain.
The Wolf Point Wolves were guests at the Lustre Christian High School gym Tuesday, Sept. 19. LCHS won the volleyball match with scores of 25-23, 25-13 and 2511.
On Thursday, Sept. 21, the LCHS girls lost to Froid 25-14, 25-13 and 25-21.
On Friday, Sept. 22, the Lustre Lady Lions played Brockton Lady Warriors and Lustre won all three matches. It was enjoyable to watch all of these games. The team, coached by Mary Zerbe and assisted by Kaitlyn Brown, is managed by Meredith Valentine, Rayla Quiroz and Mitchella Rosider.
A bake sale benefit was held Tuesday during the games with all proceeds going toward Makenna Bell's medical expenses. It was organized by LCHS junior Meredith Valentine. The fans wore yellow in honor of Cancer Awareness Month.
Wolf Point junior high won their match Tuesday, Sept. 19, with scores of 25-14, 25-23, 15-12. Grades 5-6 lost to Wolf Point 15-5, and 15-12.
On Thursday, Sept. 21, the LGS Junior High volleyball taking the match 25-10, 25-21 and 15-10.
Friday, Sept. 22, was the last home game of the season for the grade school. Lustre won the first game 25-13 against Brockton. The fifth graders played the next two games, with Brockton winning 15-8 game 15-11.
Richey/Lambert is scheduled to play LCHS at Lustre on Sept 30. If you cannot attend in person, the NFHS is a great option for watching There was fog on the mornings of Sept. 22 and 23. If folk tales are true, 100 days from fog there is to be precipitation, so we can look for snow on Dec. 31 and Jan. 1.