Posted on
Health Foundation Enjoys Success With Montana Art Gala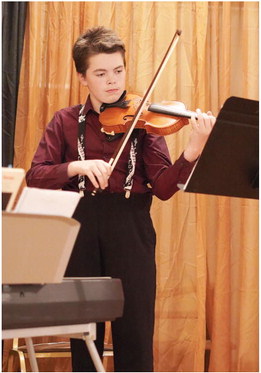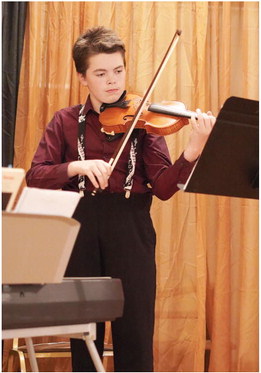 The Montana Art Gala presented by the Northeast Montana Health Services Charitable Foundation was a hit at the Wolf Point Elks Event Center on Saturday, Sept. 9.
"It was a special evening. We had a good turnout, amazing art donations and an excellent prime rib dinner," said Brandi Wilkinson, executive director of the NEMHS Charitable Foundation. "But what was most humbling was the bids we received on our silent and live auction items." There were 26 donations of art from artists from across Montana.
"The community really opened up their pocketbooks to purchase this beautiful art and support our 'Putting Patients 1st' mission this year," Wilkinson said.
The night's entertainment featured 13-year-old violinist and pianist Felixe Becker, a student in Culbertson. The Wolf Point High School drama department, under the direction of Jacob Boysun, also entertained the audience. Auctioneer Robert Toavs volunteered his talent and time.
The fantastic dinner was cooked by the Faith Home's culinary staff and headed by chefs Trinisha Lawson and Kerry Cash. Wolf Point High School National Honor Society students helped serve the tasty food.
"We were also able to secure some student artwork from Krissy Parker, who is an art teacher at the Poplar Middle School, to showcase and sell for an in-kind donation," Wilkinson said. "The money we received from the artwork we gave back to the art department at Poplar Schools. Krissy also donated a number of her own art pieces to the Gala."
Wilkinson expressed her appreciation to the foundation's board, co-workers at NEMHS, family and many volunteers who made the gala possible.