Posted on
Eagleboy Enjoys Time At Culbertson School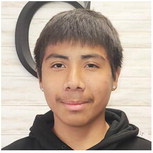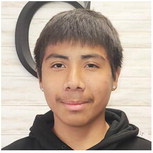 Senior Profile
Donte Eagleboy has attended school in Culbertson throughout his life and is looking forward to a great senior high school year.
Basketball is Eagleboy's favorite activity at the school by far. He was a solid contributor for the Cowboys' team last season.
He said that he felt like his court awareness got better as the season progressed.
"My ability to see the court improved," Eagleboy said.
During this summer, he spent a good amount of time playing in tournaments and attending open gyms for basketball.
"I'm looking forward to it a lot," Eagleboy said of the upcoming season.
He says his favorite teacher is Christina Olson.
"She's fun and funny and she was also my coach," he said.
His favorite subject is math. During his free time, Eagleboy likes to help his family including assisting his parents at a video store in Poplar.
After high school, Eagleboy plans to attend United Tribes Technical College. He also wants to attend the police academy.
Eagleboy said he has a desire to be a police officer in order to protect the community.
He has attended school in Culbertson since kindergarten.
"I like the people. It's friendly," Eagleboy said of the Culbertson school and community.