Posted on
Crews To Continue Pouring Concrete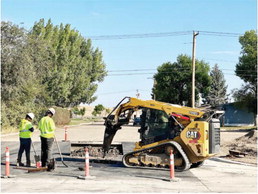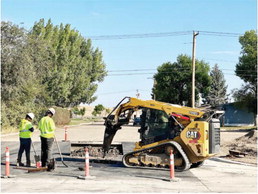 This week, the Montana Department of Transportation and Knife River will continue pouring concrete sidewalks and driveways throughout the project area.
Work will occur Monday through Saturday, from 6:30 a.m. to 8 p.m. All lanes have reopened on U.S. Highway 2, and width restrictions have been lifted.
During work hours, traffic control will be in place and minor delays may occur where crews are pouring concrete.
When traveling during construction season, watch for the "cone zone" and for workers on the highway. These workers spend their days working a short distance from fast-moving vehicles, and while they make every effort to work safely, they count on you to pay attention, slow down, and be careful as you pass through a work zone.