Posted on
Man Wins Local Tourism Contest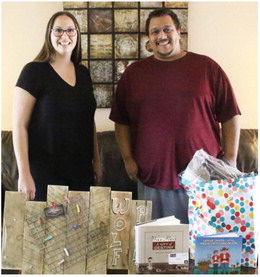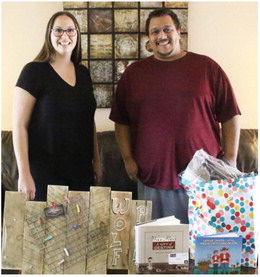 Through a promotion by Missouri River Country tourism region and the Wolf Point Chamber of Commerce and Agriculture, a visitor was the recipient of several local gifts last week.
Chris Aplin of Tacoma, Wash., found out about the contest through relatives. His mother-in-law and father-inlaw, Kurt and Audrey Link, are from Wolf Point.
Aplin got to stay at the Sherman Inn through the contest.
Prizes included a Wolf Point bulletin board made by Cade Taylor. Other gifts were two $50 gas cards from Agland, a blanket from NEMHS, $50 Chamber shopping dollars, a $25 gift card from McDonald's, A City of Destiny book from the Marvin Presser family, caramels from LK Realty and a Stick Reindeer Races book from Lisa Dunn. Independence Bank donated a coffee cup and scoop along with three baseball hats. GR Design donated three shirts, a sweatshirt and five stickers.
While in the area, Aplin's plans were to visit the Fort Peck Dam, golf and enjoy the scenery.