Posted on
Froid/Lake Girls Down Bulldogs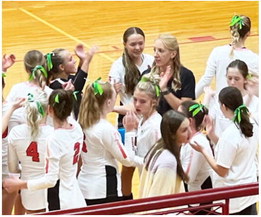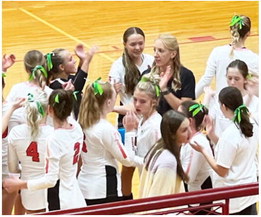 The Froid/Lake volleyball squad downed Bainville, 2523, 17-25, 25-23, 25-19, during home volleyball action on Friday, Sept. 1.
Mara Salvevold led Froid/ Lake's attack with seven kills. Brooklyn Nordwick served three aces.
Addison Elvsaas finished with 14 digs and 16 assists.
Leaders for Bainville included Brecklyn Pippenger with 10 kills, four aces and a block. Kendra Romo had 16 assists, one ace and nine digs.
"I thought Froid/Lake came out and kept every ball off the floor and let us make the errors on our side of the net," Bainville Coach Kallie Clarke said. "We let nerves get the best of us and didn't stay disciplined. I give credit to Froid/Lake for their hustle and look forward to playing them again later this season."