Posted on
Lions Open Season At Culbertson Tourney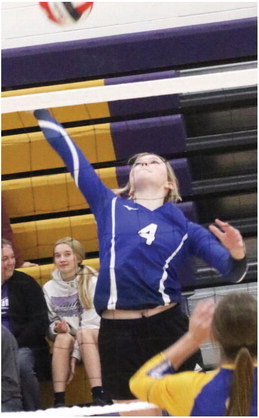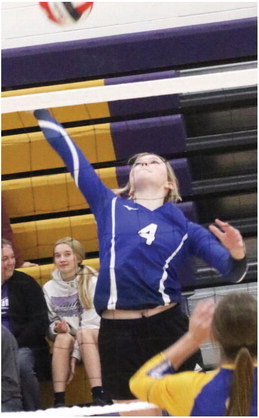 The Lustre Christian High School Lions played competitive matches and appeared much improved from a season ago during action at the Culbertson volleyball tournament on Saturday, Aug. 26.
The Lions took fourth place during pool play but held a lead against Culbertson before the Cowgirls came back for a victory.
Lustre met Bainville in the first round of the elimination tournament. The Lions fell by a 19-25, 18-25 final in a wellplayed match. The strong serving of Grace Brown led the Lions to a 5-0 advantage in the first set. After Bainville moved ahead, the Lions responded with a kill by G. Brown for a 14-12 lead.
Bainville took a 19-16 advantage, but Lustre kept the heat on with a kill by Alexa Reddig. A serve by Reddig pulled the Lions to 20-19. The Bulldogs tallied the last five points of the set.
In the second set, Bainville gained a 20-15 advantage but Lustre fought back on a kill by Jaden Gibson.
The Lions kept battling but fell by a 25-18 final.
Lustre will travel to Scobey on Friday, Sept. 1, and host Glasgow's JVs on Saturday, Sept. 2.