Posted on
Red Hawks Hope To Stay Near Top Of Football Standings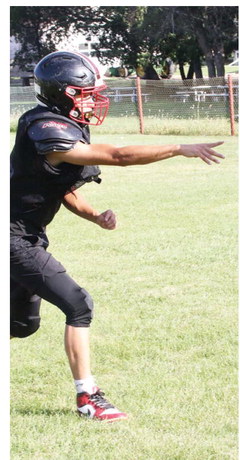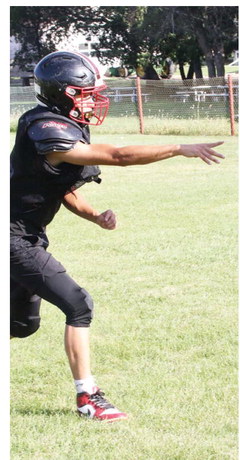 During the career of Froid/Lake's senior football players, the Red Hawks have won two state championships and advanced to the state semi-final round in six-man football action.
The six seniors plan to end their careers on another high note this fall. The group includes Mason Dethman, Nate Stentoft, Daniel Forizs, Landen Kelm, Soloman Grainger and Cian Logan.
Dethman and Stentoft are the only returning twoway players for the Red Hawks. Dethman is a threetime All-State performer who has recently announced he will play football for Montana State University. Stentoft earned All-State honors last season.
Logan played a solid role as the team's center for the Red Hawks' offense last year. Forizs provided a spark returning kickoffs.
Froid/Lake Coach Michael Reiter expects the other seniors to have outstanding seasons this time around.
"Now they have to step up and be the main guys," Reiter said. "That's the cool part."
The Red Hawks feature 17 players including three freshmen.
Froid/Lake is expecting to be one of the top teams in the league again this season.
The team's assistant coach is Ian Logan.
Red Hawk Football
Aug. 25: at Jordan Sept. 2: at Bainville Sept. 9: Savage Sept. 23: Richey/Lambert Sept. 30: Brockton Oct. 7: at Plevna Oct. 13: at MonDak Oct. 21: Terry