Posted on
Culbertson To Host Eight-team Volleyball Tournament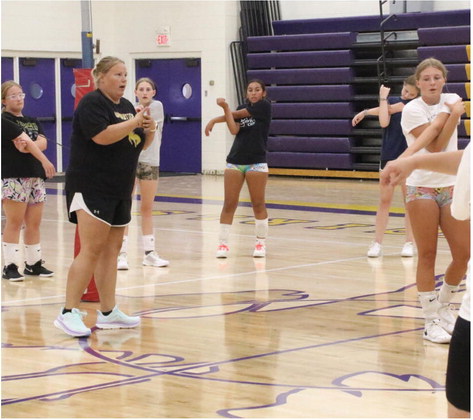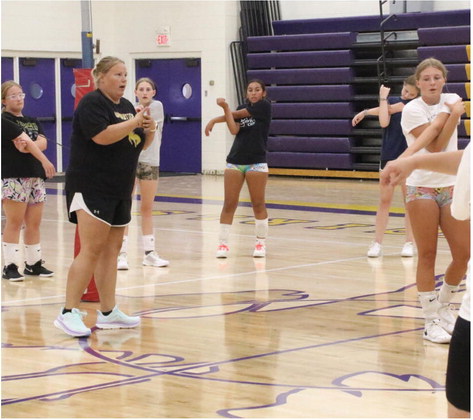 Volleyball season will kick off with the Culbertson Invitational on Saturday, Aug. 26.
Culbertson will face Savage, Scobey and Lustre during pool play.
Culbertson's JVs will play against Nashua, Bainville and Froid/Lake.
The single elimination portion of the tournament will be played during the afternoon.
The Culbertson Cowgirls will feature a new look this volleyball season as they lost most of their starters from last season to graduation.
Destiny Thompson is the team's lone senior on the squad. She earned second team All-Conference honors a season ago.
Juniors on the team are Jazmin Fugere, Serenity Wilbanks and Macy Lambert.
"I think we will definitely be doing some rebuilding," Culbertson coach Tiffany Nielsen said.
The program features 11 sophomores and five freshmen.
Leandra Perkins, a sophomore, finished last season as a starting hitter for the Cowgirls.
Nielsen, who is assisted by Tessa Rumsey, is thrilled by how much work the Cowgirls have done during the off-season including attending camps, city leagues and tournaments.
"They have really been putting in the time," Nielsen said. "They're excited and they're hungry."
Nielsen feels Culbertson's strengths will include its mental approach.
"They really work well together. They really build each other up," she said.
Challenges include a lack of varsity experience and not great height. Tallest players are Wilbanks at 5-10 and Thompson at 5-8.
"We will definitely need to be defensively sound," Nielsen said.
Setters on the team are expected to be sophomores Ayden Ator and Ivy Colvin.
Nielsen expects North Country, Plentywood and Scobey to be near the top of the league standings.
"Our goal is definitely to succeed in the post season," she said. "We want to work hard and grow to become better students and women."
Culbertson Volleyball Schedule
Aug. 26: Culbertson Tournament Sept. 2: Scobey Sept. 7: at Bainville Sept. 9: at Scobey Tournament Sept. 16: Lustre Sept. 21: Nashua Sept. 23: at Fairview Sept. 29: Froid/Lake Sept. 30: at Richey/Lambert Tournament Oct. 5: Brockton Oct. 10: Plentywood Oct. 13: at Froid/Lake Oct. 14: at North Country Oct. 16: Bainville Oct. 17: at Richey/Lambert Oct. 26-28: District Tournament (Plentywood) Nov. 2-4: Divisional Tournament (Sidney) Nov. 9-11: State Tournament (Bozeman)