Posted on
Cowboys Hope To Keep Winning Trend Going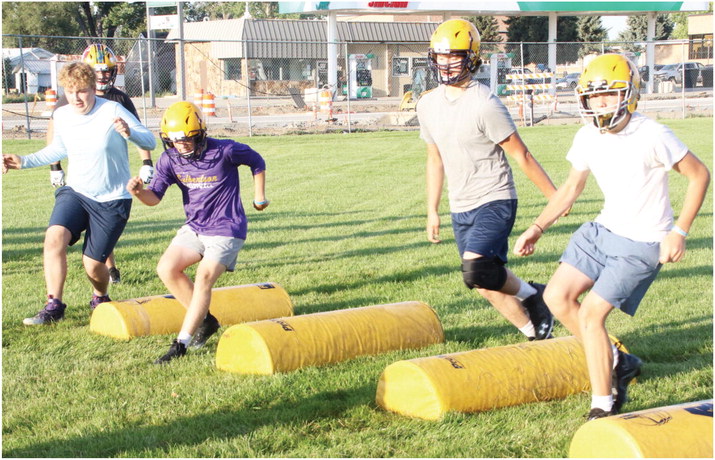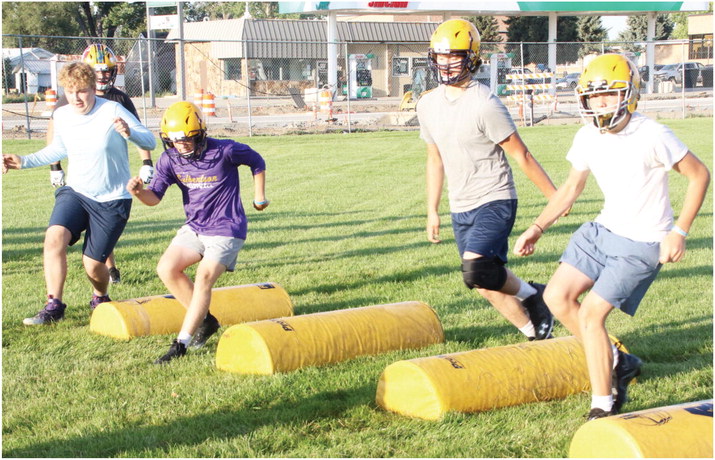 The Culbertson Cowboys will face a good opening test when they host Chinook at 7 p.m. on Friday, Aug. 25.
The two squads faced each other in the opening contest last year, and Chinook came away with a touchdown victory.
"They should be a decent, tough team," Culbertson coach Brian Manning said of Chinook. "It will be a good gauge where we're at."
Culbertson was one of the top four football teams in Class C last season, and the Cowboys look to continue their winning ways this year.
Culbertson started practice last week with about 30 players. The group included several freshmen plus some upperclassmen who didn't play last season.
"It's a lot more than I expected," Manning said of the turnout. "We've added kids throughout."
Returning players with starting experience include quarterback/defensive back Bridger Salvevold, end Mark Kirkaldie, end/defensive back Reese Moon and running back/defensive back Carson Solem. Kicker Josue Mena is also back for the Cowboys.
Salvevold, a junior, was an All-State selection last season. Kirkaldie and Moon were each second team All-Conference picks on defense last year.
"We have a pretty good group of kids," Manning said. A work in progress is Culbertson's line where the Cowboys need to replace all of last year's starters.
"We're working in a whole new offensive line," Manning said. "It's all right. We're up to the challenge."
As far as changes to the offensive attack, the coach said they will see what is most productive during practices and the early part of the season.
He feels the top of the league race is up for grabs. He mentions Fairview, Scobey and Circle among the contenders.
"I honestly don't know," Manning said. "Deep down, I hope it's us."
Logan Nickoloff is Culbertson's assistant coach.
Culbertson Football Schedule
Aug. 25: Chinook Sept. 1: at Circle Sept. 9: at Wibaux Sept. 14: Scobey Sept. 22: Plentywood Oct. 7: at Fairview Oct. 12: Poplar