Posted on
Wolf Point Features New Administrators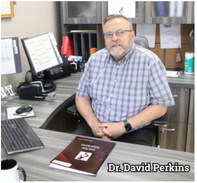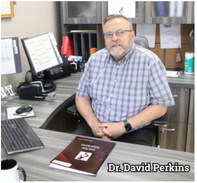 By Bill Vander Weele
The Wolf Point School District will start the 2023-2024 school year with two new administrators to guide area students.
Dr. David Perkins is the school district's new superintendent while Dan Horsmon has been hired as the new principal at the junior high school.
Perkins started his duties on July 3. Prior to his arrival in Wolf Point, Perkins served as superintendent in Custer for 10 years. He is a native of Custer.
"I'm happy to be here," Perkins said. "I look forward to serving the school and community."
His teaching career began in Noxon for three years. He then continued to teach music for seven years in Dallas, Texas. Perkins' experience includes 20 years as an administrator in Texas.
His wife, Sherry, will teach a fifth-grade class in Wolf Point.
Horsmon holds a masters degree in education with a business endorsement from Western Governor's University.
He is originally from Baltimore, Md., but he has been active in the Wolf Point community. His wife, Lisa, grew up in Wolf Point.
Horsmon has taught in Wolf Point since 2007. After teaching at the elementary level, he has instructed business and yearbook classes at the high school for the last five years.
Prior to arriving in Wolf Point, Horsmon taught at an elementary school in Minnesota for five years.
"I'm super excited about the new position," Horsmon said. "I'm looking forward to working with the students and teachers."
Dr. David Perkins
Dan Horsmon