Posted on
Frontier School To Begin Modified Schedule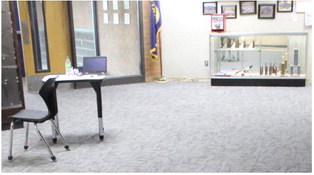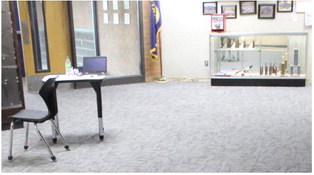 A change at Frontier School starting Aug. 16 is the move to a modified class schedule. Classes will be held mainly four days a week, with classes on one Friday a month.
"For our people, it will be an adjustment," Frontier superintendent Patrick Drapeau said. "It's stepping into new waters, but people are excited about it."
The school day will run from 7:45 a.m. to 3:45 p.m. Drapeau explained classes end at that time to lessen the risk of having too much traffic between Frontier and Wolf Point buses.
To provide more breaks for students during the longer day, there will be three recesses. Students will also have physical education classes each day.
Drapeau said positive of the change include students having more family time, "which is important."
He feels the move will help retain and attract teachers to the school district.
Drapeau noted that the Montana Office of Public Instruction's website features more than 1,000 job openings.
New teachers at Frontier this fall include Judy Leddige for first grade, Diane Angeles for fifth grade and Lindsay Nefzger in the team leadership program.
Drapeau noted that now almost all of Frontier's teachers are certified.
He is very pleased that Frontier School was able to retain all of its teachers from last school year.
"All our teachers are back. That speaks volumes of us," Drapeau said.
He is excited to start his second year as Frontier School's superintendent.
"I like the area and the people," he said.