Posted on
Halvorson Travels To Italy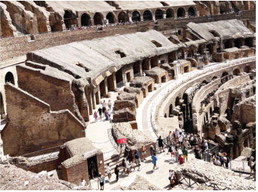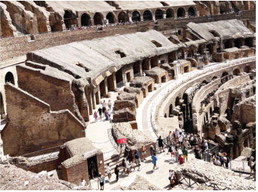 Culbertson's Nyreece Halvorson traveled to several Italian cities during July by way of a stop in Seattle, Wash., to participate in exhibition and tournament basketball with NBC Basketball Camps. NBC Camps are located in six countries and offer training in basketball, volleyball and also offer some programing in lacrosse, the fine arts and leadership.
Halvorson participated in an NBC camp in Billings earlier this year and was invited to join the international squad. He returned from the two-week trip on July 18.
The trip included mixed tournaments with local players in Ladispoli, Bologna, Maranello and elsewhere and several days of team building and practices in Seattle.
Halvorson said the American men's squad was split into older and younger teams. Halvorson played on both squads and said teams were mixed with Italian players in Bologna to encourage international cooperation. Match-ups with the under 20 men's players were competitive, said Halvorson. The NBC women's squad won its games handily with leads of 30-50 points at most stops. "Our girls were crazy good," said Halvorson.
He added the courts were good at most locations but sometimes featured cigarette smokers lighting up inside the gyms.
The trip included sightseeing in Rome, Bologna, Verona and elsewhere, with stops like the ancient Colosseum amphitheater and the balcony setting from Shakespeare's Romeo and Juliet.
Halvorson said the shopping was memorable: "I got a pair of Gucci glasses," he said. He added the food was generally delicious and healthier than typical American cuisine.
Halvorson credits grandparents Gordon and Vicki Miller with supporting him on his journey. "I have the best grandma," Halvorson said. For more information about NBC Camps, visit nbccamps. com.