Posted on
Saxon Red Boy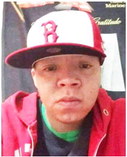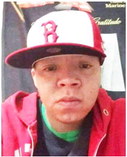 Saxxon Alexander Red Boy, 32, of Poplar died June 15, 2023.
He was born to Jewel Merculieff and Dennis Red Boy Sr. on Feb. 11, 1991, in Bismarck, N.D.
He loved to tease, even though he couldn't take a joke. He was always full of laughter and enjoyed hanging out with family drinking, jamming and laughing. He enjoyed playing dice and watching TV.
He was always there if someone needed to talk or needed help, but he was rarely found walking around. He was always at home. When he did leave, he would be with one of his aunties, Inez First or Margaret Hernandez, or with his brothers, Robert Russell, Ian Garfield, Emerson ComesLast and Malcolm GoodBird.
He is survived by his mother, Jewel Merculieff; two sons, Gerald and Zekiel Bigleggins; sisters, Carol Merculieff,