Posted on
Center Offers Plenty To Senior Citizens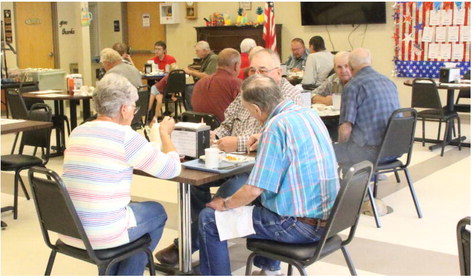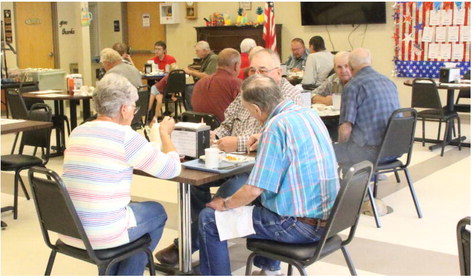 Each Tuesday and Thursday, a group of residents gather for a quality lunch and time to socialize at the Wolf Point Senior Center. The good news is there's plenty room for more people.
Cost to enjoy the congregate meals is only $6 for individuals 60 years or older.
Alyssa Toavs, SHIP counselor and coordinator assistant, said the average luncheon number is about 20. She was excited that some nursing home residents came to the lunch last week.
"We really haven't seen them much since COVID," she explained.
The meal starts with a salad bar at 11:30 a.m. The lunch begins at noon.
The crowd on Thursday was better than normal because people see what's on the menu by reading the listing in each week's Northern Plains Independent. They had a full turkey meal on Thursday.
"Turkey dinner is a hit," Toavs said.
Julie D'Ambrosio was one of the attendees who was happy to read that turkey was on the menu.
"They get you everything, the whole meal," D'Ambrosio said. "You can't beat it for $6."
Toavs said that experienced cook Elise Eggebrecht does an excellent job of preparing the meal.
If possible, they like it if you call 406-653-6299 prior for a head count.
"It's good food, otherwise I wouldn't come back," D'Ambrosio said. "They do a good job. More people should take advantage of it."
Resident Ralph Rigsby added, "It's a good meal. I see a lot of the others and get to talk with them."
While at the senior center, Toavs said the seniors ask about topics such as Medicare, scams and other programs.
"Sometimes they stay and visit. Sometimes, they play cards," Toavs said of activities after the meal. "They are welcome to hang out after the meal. It's their center."