Posted on
Cynthia Clampitt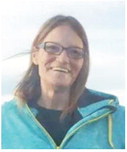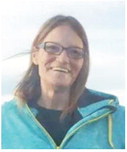 Cynthia 'Cindy' Ann (Laducer) Clampitt, 59, died Wednesday evening, July 12, 2023, at Trinity Hospital in Wolf Point.
She was born Nov. 24, 1963, in Belcourt, N.D., to David Laducer and Juanita Dahl. She went to school and was raised in North Dakota.
She married Frank Clampitt. He died Sept. 10, 2017.
She was a waitress for many years and later became a stay-at-home mom. She loved to be outside, especially in the summertime. She liked to go fishing. She was known to be very competitive and really enjoyed playing Pacman with her brother Les. She had an infectious laugh that captured everyone in the room.
She is survived by her sons, Frank and Colby; daughters, Jammie and Cassie; brothers, Robert Laducer and Jeffrey Laducer; sisters, Brenda Schmitz, Diane Laducer, Lisa Hanson and Neala Hanson; and numerous grandchildren.
In keeping with her wishes, cremation will take place