Posted on
Area Educators, Students Get Creative For Paint The State Campaign Against Meth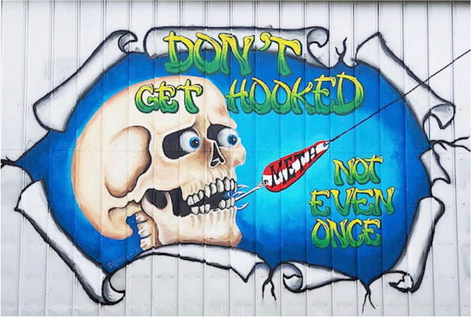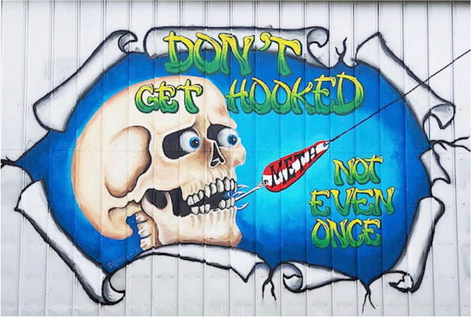 Area educators and students have been taking an active role in this year's Paint the State contest.
Froid art teacher Duane Larsen recently finished a mural painting as part of the project.
Larsen's painting is located on a quonset owned by Floyd Johnson along Highway 16 in Froid.
This isn't the first time that Larsen has been involved with entering a mural in the state-wide contest.
"I did it years ago at the same place," Larsen said. "It was probably around 2010." He noted that he had one student, Roxie Britton, help a good amount that time.
Larsen said it took him about 30 hours to complete this year's mural. He said he came up with the idea to urge people not to get hooked on the dangerous drug.
"It really turned out just like I planned," Larsen said of the mural. "People think that it looks pretty nice. It's at a great location."
Popular voting for the People's Choice Award started on July 17 and runs through Aug. 17 at paintthestate. org.
The statewide public art contest engages Montana teens and adults in on-the-ground drug prevention. The contest harnesses the passion and creativity of participants to produce monument-sized public works of art that inspire drug-free lives and incorporate the Meth Project's "Not Even Once" message.
Larsen's entry is in the adult division.
More than $100,000 will be awarded to winning participants. The awards include three $10,000 grand prizes.
"If anything comes out of it, I will probably just give it to BPA, FFA or Explore America," Larsen said.
He taught for 31 straight years in Froid. After retiring for three years, he returned last year to teach at a part-time basis. He is looking forward to the upcoming school year.
"It's year to year. I think I have another year still in me," Larsen laughed.
Initially launched in 2006, the statewide public art contest leverages the creativity and passion of Montanans to communicate the risks of methamphetamine use. Hundreds of monument-sized public works of art have been created in all corners of the state with the "Not Even Once" message.
Following the contest, first-time teen Meth use dropped significantly as reported by the Montana Office of Public Instruction using CDC data.
The 2023 Paint the State contest aims to: Build awareness of the meth problem in the state; Engage Montanans (13+ years old) in positive community outreach; Spark peer-to-peer dialogue about the risks of meth and other drug use; Create lasting works of art that inspire Montanans to live vibrant, drug-free live; and Drive the reduction of meth use and save lives.