Posted on
WPCO Provides Family Friendly Activities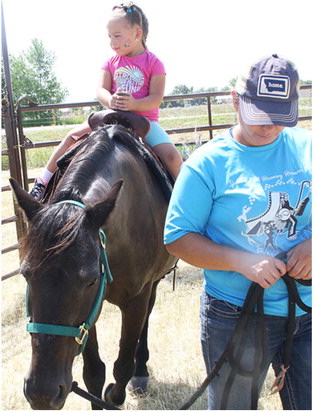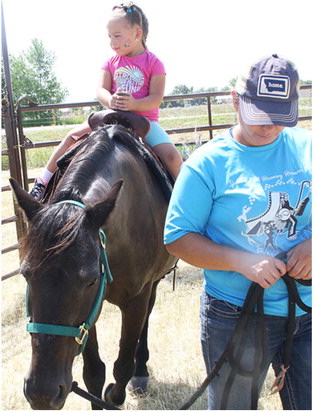 Area children gained the experience of getting up close with various animals thanks to an event presented by the Wolf Point Community Organization on Thursday, July 6.
A petting zoo and horsemanship clinic attracted an excellent turnout at the Wadopana grounds from 9 a.m. to 3 p.m. Attendance was more than 150 children during the morning hours alone.
"It's such an awesome turnout," Stacie FourStar, one of the event's organizers, said.
She noted that the Spotted Bull Recovery Resource Center through its Substance Abuse Prevention and Treatment grant handled the horsemanship clinic. The Fort Peck Community College's agriculture department sponsored the petting zoo.
FourStar thanked both organizations for running the event smoothly. "The goal is to provide an alcohol and drug-free environment for the whole family at no cost to families," FourStar explained.
The petting zoo was a huge hit with youngsters. The great variety of animals included llamas, goats, chickens, rabbits, pigs, ducks and sheep.
Other events sponsored by WPCO during Stampede week included a stick game tournament, chicken poo bingo, a burger bar, a walk/run, a traditional pow wow and a performance by singer Terri- Anne Strongarm.
FourStar said the plan is for WPCO to provide positive activities during Stampede weekend.
"It brings the Assiniboine and Sioux tribes' culture to the event," she said.