Posted on
Wolf Point's Softball Squad Keeps Battling Against Plentywood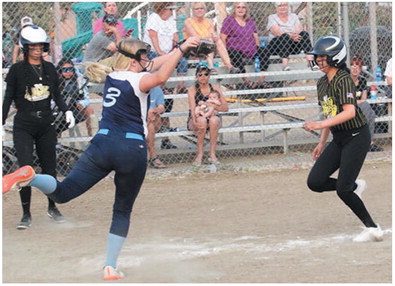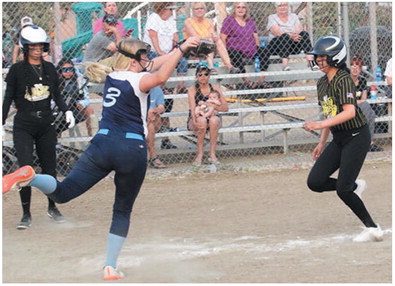 Wolf Point's major softball team almost was able to post a great comeback victory, but the Yellow Jackets lost at home by a 13-11 final against Plentywood on Tuesday, June 13.
Wolf Point trailed by a 13-3 margin entering the bottom of the third inning, but the Yellow Jackets accounted for five runs in the frame. A single by Marley Moran knocked in two runners to begin Wolf Point's comeback.
Katelyn MacDonald crossed the plate on a wild pitch for a 13-6 game. Brenna Blount then came home on another wild pitch to cut the margin to five runs.
Wolf Point held Plentywood scoreless during the top of the fourth. A nice catch by pitcher Marley Moran ended the inning.
In the bottom of the fourth, the game's last inning, Marley Moran reached base on an infield hit and later scored on a wild pitch. A triple by Blount brought home both Jerzey Azure and McKinlee Paulson for a 13-11 game, but the Yellow Jackets couldn't get any closer.
In the minor league game, Plentywood edged Wolf Point by a 7-3 final.