Posted on
Uncle Santa Will Arrive For Stampede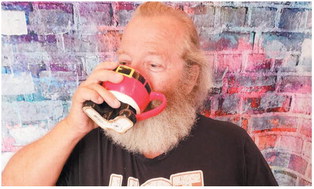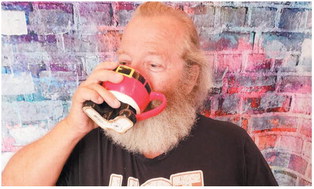 One of the famous celebrities who will attend the Wolf Point Wild Horse Stampede this summer is Uncle Santa.
Local author Lisa Dunn, who has written seven books featuring Uncle Santa, will be available during Art in the Park on Saturday, July 8, with copies of her new Uncle Santa and the Magic Hot Chocolate
books.
Dunn said that Uncle Santa came into existence in 2019 when her husband, Mike, visited her daycare children. During the children's nap time, Mike quietly put on Santa Claus attire and then came to greet the excited children.
"He came back and was the real deal," Lisa said.
She explained that because the "real Santa" couldn't be at the daycare every day, the name Uncle Santa was invented.
Uncle Santa usually shares hot chocolate twice at the daycare during the year, around Christmas time and then in late June or early July.
Last week, he spent time with the daycare children as another magic hot chocolate delivery was made. He received a special Uncle Santa mug. In a letter from Santa, he thanked Uncle Santa for keeping the Christmas magic alive all year long. Santa also wrote that he thought Uncle Santa's plans for the Stampede parade float are great.
Uncle Santa will ride in the Stampede parade on Saturday, July 8. His clothes are expected to include a Santa T-shirt and a red cowboy hat.
"He will keep pretty cool," Lisa said.
Her latest book deals with stick reindeer races occurring at the 100th Stampede.
"I've been planning on something for the 100th Stampede for the last couple of years," Dunn explained.
She feels the book would be a great souvenir.
She noted that the inspiration for the materials for her books comes fairly easily.
"I use my daycare kids as one-liners and what they say," she explained.