Posted on
Albert Lee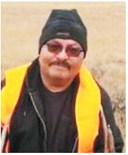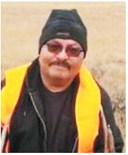 Albert Lee, 62, of Poplar died June 10, 2023, in Poplar.
He was born in Lander, Wyo., the son of Mary Agnes Lee and Albert Lee Sr.
He married Pauline, and his family grew instantly.
He has always believed in hard work.
He was preceded in death by his daughter, Angie Marie Lee; sister Glennita Crespin; and brothers, Eldred Dennis, Gary Charles and Edward Dean.
He is survived by his sons, Michael and David and Laren, Kristyn and Jessica Cota; sister, Claudia Ogden; numerous grandchildren; and a great-granddaughter.
His funeral was held Monday, June 19, at the Poplar Cultural Center. Interment will follow at Poplar City Cemetery. Clayton Stevenson Memorial Chapel had charge of the arrangements.