Posted on
Thomas Looks Forward To Improving Local Education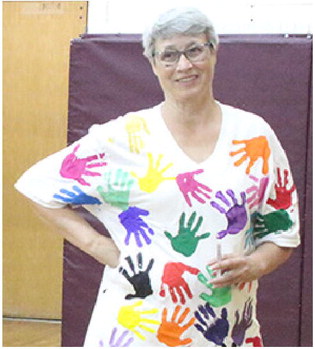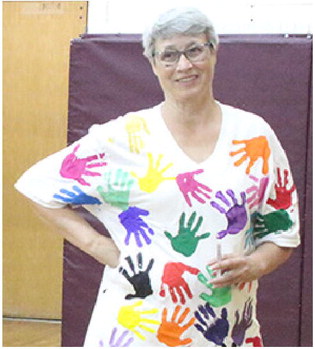 Tara Thomas, who is completing her first year as Southside Elementary School's principal, had questions in her mind whether Wolf Point was the place for her last fall. Now, she is totally committed to the Wolf Point School District and the community.
"I like Wolf Point," Thomas said from her office last week.
When she started duties in the fall of 2022, she was adjusting to the town plus her friend Loverty Erickson made the understandable decision to resign as the school district's superintendent.
"I was like 'what did I get myself into?'," Thomas said.
When Thomas' mother passed away in October, Thomas considered what she wanted to do for the rest of her life. The answer was to improve the education in Wolf Point.
"I'm a third generation Montana educator. Mom taught in rural schools for 35-plus years," Thomas said. "We took education very seriously and how we could improve lives was talked about at every family holiday. Ranching was just something else we did."
She also started feeling more at home in the Wolf Point community.
"Things went really well," she said. "I made friends and found cool things to do."
A new after-school program was one of the exciting things at Southside since Thomas took over leadership duties.
"I want Southside to step up a notch as far as best practices," Thomas said.
The principal is proud that the school features experienced teachers as well as enthusiastic emergency authorized license teachers. She feels it's important to provide the newer teachers with the tools to improve.
This spring, a program was started where the less experienced teachers would observe the more experienced teachers. Thomas plans to conduct the program again next fall.
"It's not a one-and-done deal. You have to keep doing it," Thomas said. "Some of our teachers are the best that I've seen in my career."
She feels it's important to create partnerships for the school with the Wolf Point Community Organization and other community groups.
"We want to build partnerships to best help our kids," Thomas said.
She wants parents to feel it's vital to have their children attend school every day.
Thomas notes that the current first-grade class has a large enrollment of 72 students. She is working on creating a partnership with Fort Peck Community College to make help these students become successful.
She wants to see area students and families be dedicated to their education.
"The parents and grandparents are lovely," Thomas said. "They just want what's best for their kids."