Posted on
Lost Highway Runs Through June 11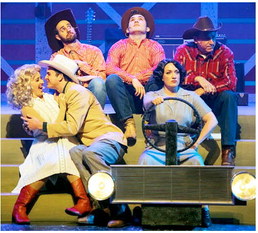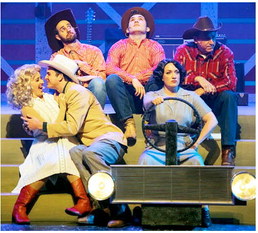 The 2023 Fort Peck Summer Theatre company, featuring many familiar faces, has begun the company's 54th season. The company's first show, Hank Williams: Lost Highway, opened for its first weekend in Fort Peck over the holiday. The show runs through June 11.
Directed by Patrick Cook, the show is, "a spectacular musical biography of the legendary singer-songwriter, one of the great innovators of American popular music. The play follows Hank Williams' rise from his beginnings on the Louisiana Hayride to his triumphs on the Grand Ole Opry. Along the way, audiences are treated to indelible songs like I'm So Lonesome I Could Cry, Move It on Over and Hey, Good Lookin', which are given fresh and profound resonance set in the context of Williams' life."
Artistic director Andy Meyers returns for his 13th summer and is looking forward to the diverse show line up for the 54th season. All five mainstage titles are making their FPST debut. The annual Performing Arts Camp and Theatre for Young Audience tour also returns, offering opportunities for artists and audiences of all ages.
For more information, visit fortpecktheatre.org.