Posted on
Joslynn Baker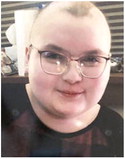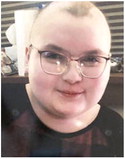 Joslynn Marie Baker, "Carries Her Blanket Woman", 18, died May 1, 2023 at Seattle Children's Hospital.
She was born in Sidney to Mary and Royce Baker on Jan. 23, 2005. She had one brother, Anthony Baker. She attended schools in Missoula, Billings and most recently Skyview High School.
She was talented in any form of art imaginable. She loved to draw, paint, sing, sculpt and do make up on anyone who was willing to be her canvas, including her beloved dog, Lily. She loved the outdoors, whether it was just a backyard or playground or day trip in the woods. She especially loved camping trips with Mark Gillett and her mom, where they would collect petrified wood, identify other rocks and fossils and loved to help build and play in the campfire. She loved being close to nature and was happy to build small fairy houses in the woods for all the fairies.
From a young age, she knew the importance of having a spiritual relationship with God and how it relates to her bigger self and the world. This helped her overcome all obstacles in her life. She was selfless, generous and put others before herself even when she was struggling.
She had a gift for training animals and knew instinctively how to communicate with them.
She made the best of every situation and even in the most turbulent times in her life she kept her sense of humor and good nature. While having endured great pain and suffering physically and