Posted on
Student Feels She Received Second Chance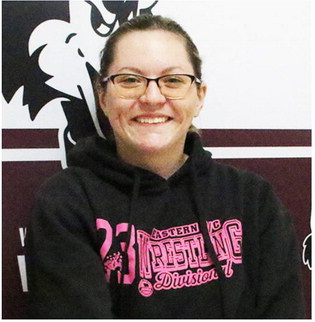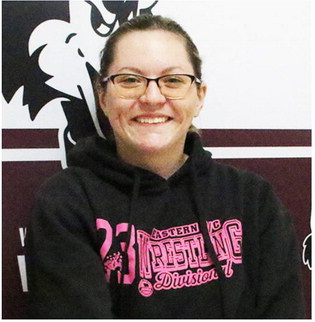 Medical Crisis
Samantha Reed, a Wolf Point High School senior who is usually full of energy, wasn't feeling like herself. It was a mid-January Monday morning, and she just struggled walking from the school's parking lot to her locker.
"It was just hard to breathe," Reed remembers. "I felt like I just ran three miles, so I knew something was wrong."
She rested at home for the rest of the day. On Tuesday morning, she again felt week and struggled breathing. That afternoon, she and her mother, Katie MacDonald, decided that Samantha needed to receive attention in the hospital's emergency room.
Reed was given steroids for a presumed infection. "There was no cause for them to think anything else," Reed noted of her treatment.
That evening when she walked about a block from her brother's home to her residence, she found herself in trouble as she greatly struggled to make the journey.
"I had to focus getting into the house," she remembers. Feeling extremely weak, she started to move her body closer to the floor. "I knew I was going down."
The high school wrestler was experiencing a seizure, certainly one that she will never forget.
"I felt I had an encounter. I was very calm," Reed said. "I felt a presence. I felt kind of a hand on my shoulder, a calming presence."
She could hear her mother calling her name. "She felt like a football field away," Samantha said.
The girl then said she felt a hand pushing her back. "The only thing that I thought was there's a reason to bring me back. It was Him, He was there," Reed said of her religious beliefs.
An ambulance then took her to the emergency room. She estimates she was there for about four hours total as another chest X-ray was taken and blood tests were conducted. Arrangements were made for her to be accepted at the hospital in Kalispell. She said she was grateful that her entire family was in the emergency room to provide support.
Before the trip, however, Reed said one nurse was adamant that Reed have a CT scan in Poplar. Through that process, it was determined that Reed was suffering with saddle pulmonary embolism. Reed said her birth control caused the rare condition. She was then given enough medicine in Wolf Point until it was safe for her to be flown to Kalispell.
Reed said if her blood had continued to clot, she might no longer be alive. She explained that during a three-day period, she went from feeling fine to having a seizure. "I could have went to sleep that night and never woke up," she said.
Once she arrived in Kalispell, she was greeted by a group of nurses and two physicians. Surgery took place to insert two metal rods in order to send medicine directly to the blood clots. For the next 24 hours, she needed to lay still in her hospital bed. After the rods were removed, additional strict bed rest was required. "It was so hard," Reed said of having to stay in bed. "I wanted to rip somebody's head off."
With little energy, she spent a total of five days at the Kalispell hospital. "I was ready to go home. I missed my dog a lot," Samantha said.
Months later, she is now "back to normal" and getting excited as her high school graduation day nears. Her attitude, however, is different than it was at the beginning of her senior year.
"It really opened my eyes. It helped me live more in the moment. I'm not so focused on the future," Reed said. "I've been given a second chance."