Posted on
Program Teaches Area Students All About Bread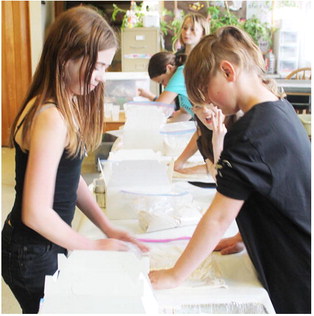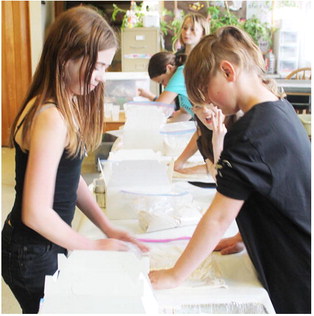 Using our local resources to feed our families is what agriculture is all about. As an extension of the National Hard Spring Wheat Show held annually in Williston, N.D., fifth graders from around the area learned about our abundant resources and what it takes to make a loaf of bread.
This year, the Culbertson, Bainville and Froid schools did the activity called "Bread in a Bag." The students worked together to make honey wheat bread. The wheat was milled at the North Dakota Grain Mill, honey was provided by Dave Huelsman, the oil came from local canola and other ingredients came from Horizon Resources.
They first made a "bread sponge" of the wet ingredients and let it rest. Students were taught about local farmers, agriculture production and nutrition. After letting it rest, they then added their flour and kneaded their dough in the bag. They let their dough rest again and then learned about prices of wheat, the farmers' share of a loaf of bread and how wheat is produced. Finally, they shaped their loaves and let it rise before cooking.
The fifth graders could then take their loaves to feed their families. Students are also provided with a book about bread and the recipe to go home and create it again.
Montana and North Dakota are ranked first and second among many crops such as wheat, durum, barley, lentils, chickpeas, canola, flax, safflower and honey.