Posted on
Clean Sweep Days Continue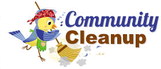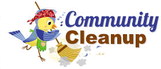 The annual Wolf Point Clean Sweep Days continue in the community this week. The Wolf Point landfill will accept clean-sweep trash at no charge this week. The landfill will also be open on Sunday, May 21, from noon to 5 p.m. Bring your landfill card if you have one.
Appliances requiring Freon removal will be charged a removal fee. Contractor/construction waste will be charged regular rates.
Bagged trash and yard waste can be left curbside (not in alleys) for city pickup from May 17-19. Keep yard waste separate from metal items and bag your leaves.
Please help city crews with this extra workload by taking your trash to landfill on open days, if possible.