Posted on
Bearcubs Score At District Meet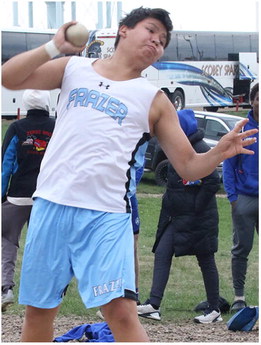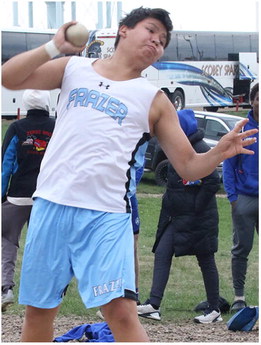 The Frazer Bearcubs accounted for 23 points in the girls' division and seven points in the boys' division during the District 3C track meet in Glasgow on Saturday, May 13.
Isabelle Even cleared 3-10 to earn second place in the high jump.
The girls' 400-meter relay team featuring Angel Nelligan, Baily Beston, Shakira Beston and Even took third with a time of 1:02.44.
In the 1600-meter run, Nelligan finished fourth at 7:36.16 and S. Beston took fifth at 7:44.05. In the 3200, Nelligan was fifth at 17:08.45 and S. Beston placed sixth at 17:11.30.
Also qualifying for the divisional meet by placing in the top eight were A. Nelligan in seventh for the shot put and Even in eighth for the 200.
In the boys' division, the Bearcubs finished fourth in the 1600-meter relay with a time of 5:09.36. Running the relay were Travis Long, Christopher Fox, Cassius Smoker and Ty Fourstar.
Joseph Beston earned fifth in the shot put a 33-7.
Fourstar cleared 5-0 for sixth place in the high jump.
Also in the top eight for Frazer's boys were Smoker in the seventh for the 3200, Fox in seventh for the discus and Fourstar in eighth for the javelin.
The Eastern C divisional meet is Thursday, May 18, in Lambert.