Posted on
Trespassers Caught With Elk Sheds In Blaine County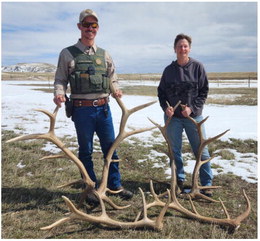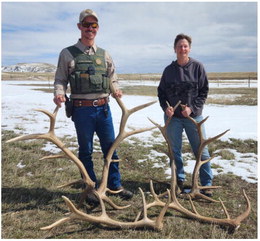 Earlier this spring, Region 6 game wardens received a call from a concerned landowner about shed antler collectors potentially trespassing on private properties in Blaine County.
Upon further investigation, three individuals dressed in full camouflage were located on private property carrying 128 pounds of shed elk antlers. The landowners were contacted and clarified that no permission was granted to these individuals to collect antlers on their property.
The three persons were charged and the antlers were seized. Upon the successful conviction, the elk antlers were returned to the landowners.
Shed "hunting" has become increasingly popular and competitive in recent years and is a good way to get some fresh air and exercise. However, like any activity, shed hunting requires permission of the landowner. Always ask for permission on private land, including property that is in Block Management, for doing any activity.
Anyone with information about crimes involving fish, wildlife or park regulations is encouraged to visit https://myfwp.mt.gov/ fwpPub/tipmont to provide details, call the FWP violation reporting hotline at 1-800-TIP-MONT (1-800847-6668), or get in touch with their local warden. People providing information can remain anonymous and may be eligible for a cash reward of up to $1,000.