Posted on
Pharmacist Stevens Honored At RMC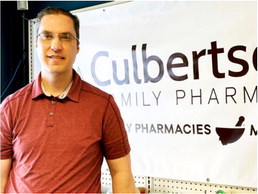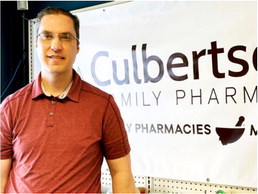 Scott Stevens, PharmD, has been selected as the Employee of the Fourth Quarter for Roosevelt Medical Center for the months of January, February and March through the facility's rewards and recognition program. Stevens is the pharmacist at Culbertson Family Pharmacy and joined RMC as the facility's pharmacist in January of 2018. There, he is responsible for stocking medications for the longterm care patients, hospital, emergency room, and clinic.
"I enjoy my job because I feel such a sense of community from it. I have the opportunity to get to know people, and I feel like I am making a difference in their lives. It's also heartwarming to hear how much they appreciate having a pharmacy they don't have to drive far to get to," he said.
Stevens received his bachelor's degree in accounting from Arizona State University before deciding to attend pharmacy School through Midwestern University, in Arizona. "I was working at a pharmacy before I decided to go to pharmacy school. I knew there was a shortage of pharmacists, so I decided to give it a try," he recalled.
Stevens is originally from Tempe, AZ, and moved to the area five years ago after his brother, a Plentywood dentist, told him how much he liked the area. Together with his wife of 25 years, Stacey, he has two children, Cole and Gwen.
Staff will have until the end of June to make nominations for the next employee of the quarter.