Posted on
George Hisdahl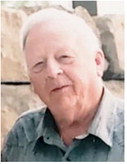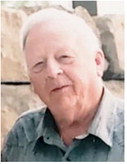 George Lawrence Hisdahl, 83, of Circle died Monday, May 1, 2023, at St. Vincent's Hospital in Billings.
He was born on a neighboring farm on Cow Creek Road north of Circle to Bernhardt "Ben" Hisdahl and Thea (Orpen) Bjoralt Hisdahl. He spent his entire life on the family farm or in Circle. He attended Cow Creek School and graduated from Circle High School in 1958. He grew up with his parents and older siblings from his mother's first marriage. His father died when George was eight years old and, as a teenager, he took over the farm responsibilities with his mother.
In 1961, he married Iris Alexander. She was from Wolf Point, but was planning a trip with her parents to visit her brothers in Puyallup, Wash. They decided marry there and honeymoon on their way home. Together, they raised four children and recently celebrated their 62nd wedding anniversary.
He was a born farmer. It was in his heart and his blood — once he got in the tractor for the day, you couldn't drag him out. He passed that love to his son. He rarely got shook up at any major breakdown or setback and would say, "well, let's just fix one thing at a time."
He loved toy tractors and amassed quite a collection. His impressive display of tractors and other farm machinery fills the lower level of their home.
Every summer, from the late 1960s until 2022, he would find time before harvest to take the family on a camping trip in the Montana mountains. The family has many wonderful memories of camping, hiking and sitting around the campfire telling stories and laughing until they cried.
He was an avid pinochle