Posted on
Charles Nesbit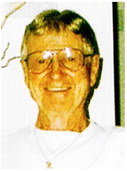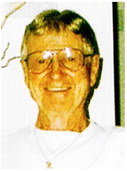 Charles B. Nesbit, 95, of Billings died Monday, Dec. 5, 2022.
He was born in Poplar on Feb. 10, 1927, to Ralph and Marie Nesbit. Raised on a farm in the Mineral Bench community 30 miles north of Poplar, he went a mile and a half across two wheat fields to grade school.
When he graduated from eighth grade, he moved to Poplar to go to high school, living with his sister, Nellie, her husband and their two small children. In high school, he participated in almost every extracurricular activity offered — football, track, band, cheer squad — and graduated as valedictorian of his class.
After high school, he enrolled in the Army Specialized Training Reserve Program as a way to attend college and went first to the University of Idaho and then, after recommendation for further schooling, to the University of West Virginia.
Discharged from the Army in 1946, he enrolled at the University of Montana, where he got his bachelor degree in English and, for a year, taught, as a graduate assistant, freshman composition to other GIs, all of whom were older than he.
In January 1951, he moved to Billings to teach English and moved quickly from freshmen to sophomores to juniors to seniors, and ended up teaching Honors English 12.
Along the way, he earned