Posted on
Poplar Posts Points In Glasgow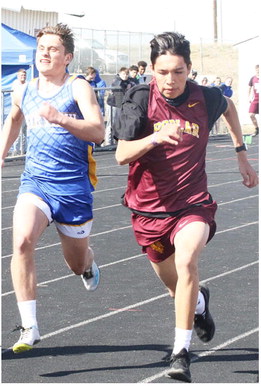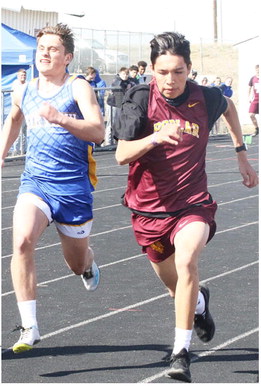 Poplar's girls scored 14 points and Poplar's girls finished with 10 points during a meet in Glasgow on Tuesday, April 25.
Bailey Dupree finished in third place with a time of 51.84 seconds in the 300-meter hurdles and took ninth in the 100-meter hurdles at 19.35 seconds.
Reinita Irizarry earned fourth in the 3200 at 13:28.65 and sixth in the 1600 at 6:28.11.
Mattie Falls Down placed fifth in the 1600 at 6:24.29 and sixth in the 3200 at 13:45.45.
Kessee Erickson placed 10th in the discus at 82-7.
Poplar's boys' 1600-meter relay team consisting of Marquis Brown, Wilder Bearcub, Navarjo Escarcega and Adrien Matuck took third with a time of 4:08.46.
Miles Boxer finished fifth in the 3200 at 11:57.16. Escarcega placed seventh at 12:12.09.
Matuck earned sixth place in the long jump with a best of 18-1.
In the 1600, Boxer took eighth in the 1600 at 5:42.14 and Bearcub was ninth at 5:48.20.
Bearcub finished sixth in the 800 at 2:24.12. Boxer placed ninth at 2:36.18.
The 400-meter relay team of Gavin Grainger, Brown, Matuck and Escarcega took ninth at 51.45.