Posted on
Lions Earn Second At Glendive Meet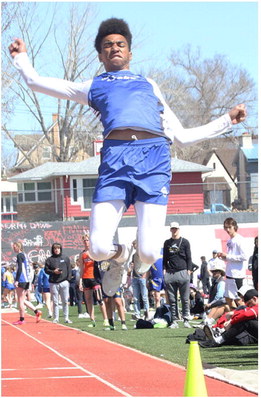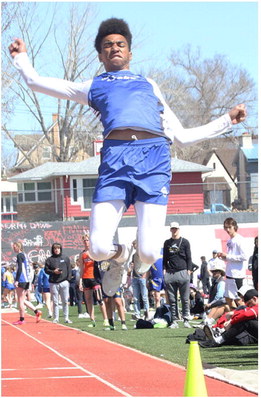 The Lustre Lions earned second place in the boys' standings at the tough Glendive Elks track meet held on Saturday, April 29.
The Lions earned 65 points. Glendive topped the field with 88 points and Miles City took third with 63 points.
Jasiah Hambira and Johnslee Pierre each earned firstplace honors in Glendive.
Hambira, a senior, took first in the triple jump with a mark of 43-10.
Pierre, a freshman, finished first in the 300-meter hurdles with a personal best time of 42.32 seconds.
The long jump was a strong event for the Lions as Hambira placed second at 20-10, Pierre took third at 20-8 and Terran Joseph was fourth at 20-2.
Hambira earned third in the 200 at 23.19 seconds and third in the 400 at 53.95 seconds.
Pierre took third in the triple jump at 41-9 and placed fourth in the 110-meter hurdles at 17.65 seconds.
Braden Ewing placed fourth in the triple jump with a mark of 40-9.
Joseph finished sixth in the 100 at 11.6 seconds.
Also in the top 10 for the Lions were Joseph in eighth for the 200 and Ewing in ninth for the long jump.