Posted on
Pound Puppies Candy France Clinic Set For May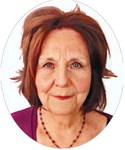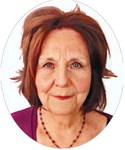 The Wolf Point Pound Puppies are hosting the Candy France Honorary Feline Spay/Neuter Clinic event at 420 Cascade St. in Wolf Point May 19-20.
You must sign up ahead of time to participate.
The spring clinic has been named in honor of longtime Glasgow cat rescuer and friend to WPPP Candy France, who died in December.
"We decided we wanted to do one more cat spay/neuter clinic, so we dedicated it to her," organizer Tina Betshismedicine said. "She did a lot of work and much of it was out of her own pocket. She helped people of Glasgow and St. Marie get their cats fixed and vaccinated. She was at nearly all of our clinics on 'Caturday.' May 20 is her birthday. We didn't know that. It just happened, but it's cool. We do have a few adoptable dogs, but I think they'll probably be moved."
France's daughter Angela posted the following on social media April 24: "This means so much to me. [...] I feel this honors her way more than the funeral did."
The May clinic is a lowcost event. The fee is $60 and includes all vaccinations, dewormer and flea/tick treatment. The price is the same regardless of the need for vaccinations.
If you cannot afford the low cost fee, WPPP will look into finding a sponsor to help with the fee.
Drop off time is not surgery time. Cats may be at the clinic all day and well into the evening before they are ready to go.
To sign up, text Betshismedicine at 406-650-2177. She will reply when she's able, so it's important to be patient.