Posted on
Phiona Fern Granbois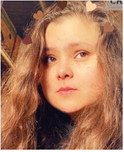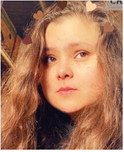 Phiona Fern Granbois, 23, died April 19, 2023, at her home in Williston, N.D.
She was born March 10, 2000, in Wolf Point to Wenona Sloan and Phillip "Beasty" Granbois. She joined her brother Raven Sloan Clark and soon welcomed brothers and sister, Phillip Granbois IV, Sydney Granbois, Jake Granbois and Dillon Granbois.
She was a kind soul. She was a little mother hen, always protecting, watching over and worrying about everyone, friends, siblings and relatives. She began her education in Wolf Point Elementary school and then Poplar for middle school and high school.
While in high school, she was part of the Dakota language program that traveled to Minneapolis, Minn., to compete. In school, she had some great friends. As she got older, one of the funniest things was to hear her and her sister get together and share the funny things they and their friends did.
In May 2018, she met Hailey Fourstar of Portland, Ore. From this meeting, she didn't only get a partner and best friend, but her family gained a daughter and sister. The lived together in Wolf Point and Poplar until moving to Williston in 2019. Even though they decided not to continue their relationship, they remained best friends and never went too long without phone calls.
In May 2019, she began working at Albertsons, where she remained employed as a frozen supervisor at the time of her death. She enjoyed her job, but what made it worth it was her coworkers. They were more like another family to her.
When not working, she enjoyed playing games online.
She is survived by her parents, Wenona (Angel) Sloan and Beasty Granbois III; sister, Sydney Granbois; brothers, Raven Sloan-Clark, Phillip H. Granbois IV and Dillon J. Granbois; grandparents, Darlene (David) Follette, Gary and Michelle Sloan of Vancouver, Wash., and Pauline Granbois; and great-grandparents, Dennis and Flora Follette of Helena.
She was preceded in death by her brother, Jake Granbois.
Funeral services were held Tuesday, April 25, at the new Wolf Point Community Hall. Interment was at St. Ann's Cemetery in Poplar. Clayton Stevenson Memorial Chapel was entrusted with the arrangements.